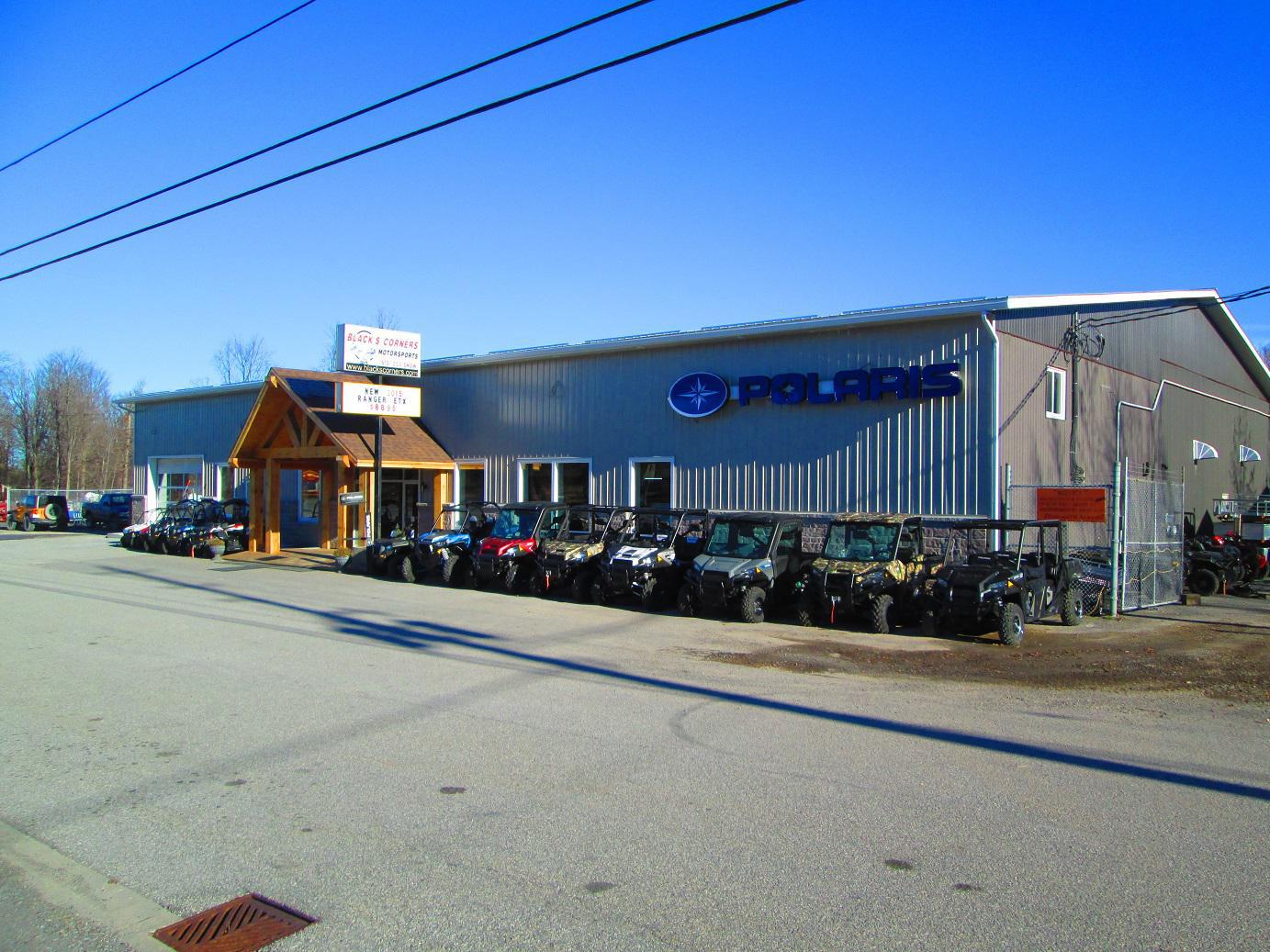 Black's Corners Motorsport is a leading Power sports Dealer We sell and service Polaris snowmobiles, Polaris ATV,s,Polaris Rangers,Polaris Razors, the new Polaris Brutus and now the new Polaris General, the newest machine coming from Polaris. We are waiting for Polaris to get approval to ship the New Polaris Slingshot machine. Plus we are a Cub Cadet outdoor equipment dealer, We are one of the largest dealers in Ontario and in the top ranking for Canada . Whether you're looking for the latest new products from Polaris, Cub Cadet, Massey Ferguson,, or Eazy Hauler trailers, or today's best clothing and accessories, we've got it.
It's no wonder riders and customers from Black's Corners, Carleton Place, Franktown, Ottawa, Brockville, Smith Falls, Perth, Kanata, Prescott, Pembroke, Kingston,Ottawa and other local areas trust Black's Corners Motorsport for used vehicle sales, used snowmobile sales,Used ATVs,used Motorcycles , and our top-notch tractor, ATV, and snowmobile maintenance and repair. If you live nearby, stop by our store. You can also browse our extensive online catalog from anywhere in the world!
Our phone number is (613) 253-2115; give us a call or send an email to info@blackscorners.com. We're waiting to hear from you!